Chloe
"If you love your client, you will go the extra mile and do the right thing."
Chloe moved to Canada with her family several years ago from Hong Kong, initially residing in Kelowna, BC and then moved to Calgary, AB. Prior to Citysearch, Chloe was in leasing for a large property management firm with well over 1000 doors in Calgary alone; she specialized in managing a portfolio of value-add, lease-up and purpose-built housing assets. She also has three years of international experience in account management in Shanghai after her graduation.
Chloe loves talking to clients, building value and ultimately closing deals. Chloe is always striving to perform beyond expectations. Whenever she has some free time, she likes to hike in the Rocky Mountains, spend time with family, do jig-saw puzzles and travel.
Chloe holds two degrees from the University of Calgary in business, specifically Operations Management & Economics. In addition, Chloe holds RECA licenses in both Residential & Property Management.
MORE +
What re the three favorite places you've travelled?

Osaka, Japan
Bangkok, Thailand
Angor Wat, Cambodia

What is your favorite quote?

"The journey of a thousand miles begins with one step" – Leo Tzu

What is your ideal morning?

A cup of coffee

What are three things on your bucket list?

Ride in a hot air balloon in Cappadocia
Skydiving
Scuba diving at Maldives

What is your favorite place in your home?

My pantry full of snacks

Five Golden Rules:

Be a course of inspiration and positivity
Love what you do and help people
Do what you love and love what you do
Mater yourself
Live, play,. Sleep… and give
LISA'S DREAM HOME EQUATION
A wine room

Home theatre

Lots of antiques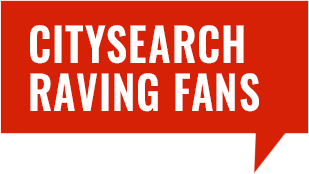 WORKING WITH LISA
"I would like to thank you and your team for helping me with my recent relocation from Houston, TX to Calgary. I am very pleased with the condo I leased, and I give you significant credit for understanding my needs and finding a property to meet them. I would also like to express my appreciation for the continued support I have received after moving into my condo. I would not hesitate recommending Citysearch to my colleagues or anyone needing housing support associated with a relocation to Calgary."
– Rich M. Kruger, Chairman, President & CEO, Imperial Oil Limited
"Many thanks for your assistance with our temporary housing needs during our relocation from Seattle to Calgary. I was particularly impressed that through your network you were able to find us a suitable home in a timely manner that wasn't even on the rental market! Over the course of our 21-month rental, we found Citysearch to be responsive to our requests, quick to react to maintenance issues and always professional to deal with. Lisa, it was a pleasure doing business with you and your team and I would have no hesitation recommending Citysearch to anyone needing housing or relocating to Calgary. "
– Gregg Saretsky, President & CEO, Westjet (former)
"Lisa is the best in the industry at what she does"
– Debbie Cooper, Real Estate Professional
"I have been using Citysearch for many years for a couple of downtown rental properties and they have been exceptional to worth with. I have not experienced any problems to date, they get back to us right away with any issues they encounter with our tenants & have always been professional to communicate with. Would recommend."
– Brett Wilson, Long-Term Multiple Property Owner
"Lisa and her group have been a pleasure to deal with and are a very efficient and practical intermediary between owner and tenant"
– Ian Atkinson, Property Owner
"We are renting from Citysearch for 4 years. Awesome services and great support"
– Stefan Gaeta, Long-term Corporate Relocation Tenant
"Lisa was extremely helpful. We got our leased resigned. She kept us informed of developments at every step. And their price is very reasonable. I highly recommend them."
– Pamela Goebel, Property Owner
"Citysearch has successfully leased properties for us for more than ten years. They attract high quality tenants and provide prompt, reliable, property management services"
– Laurie Brown, Long-term Multi-Property Owner
"Citysearch manages multiple rental properties for us and does a fantastic job. They offer great value and professional service with exceptional communication."
– Rob Ohlson, Long-Term Multiple Property Owner
"Great firm. They seem to be the THE authority in luxury rentals in Calgary. Responsive, knowledgeable on the market, friendly, and willing to help however they can. Thanks Lisa and Janice!"
– Jack Hoyt, Concierge Auctions (Luxury Worldwide Properties)