After acquiring a well-established rental search company with a track record of several thousand corporate relocation clients, Lisa, along with two partners, started a property management company, Citysearch Rental Network Inc.. At that time, the primary intent was to source great properties for its corporate client's employees relocating to Calgary needing rental accommodation.
This mission was met and Citysearch evolved as being a boutique asset management company with a twofold mandate:
HAVING THE BEST PROPERTIES FOR ITS RELOCATION CLIENTS
&
MAXIMIZE VALUE AND MINIMIZING RISK FOR PROPERTY OWNERS
---
Results from an Award Winning Team
MORE THAN
5278
Leases and counting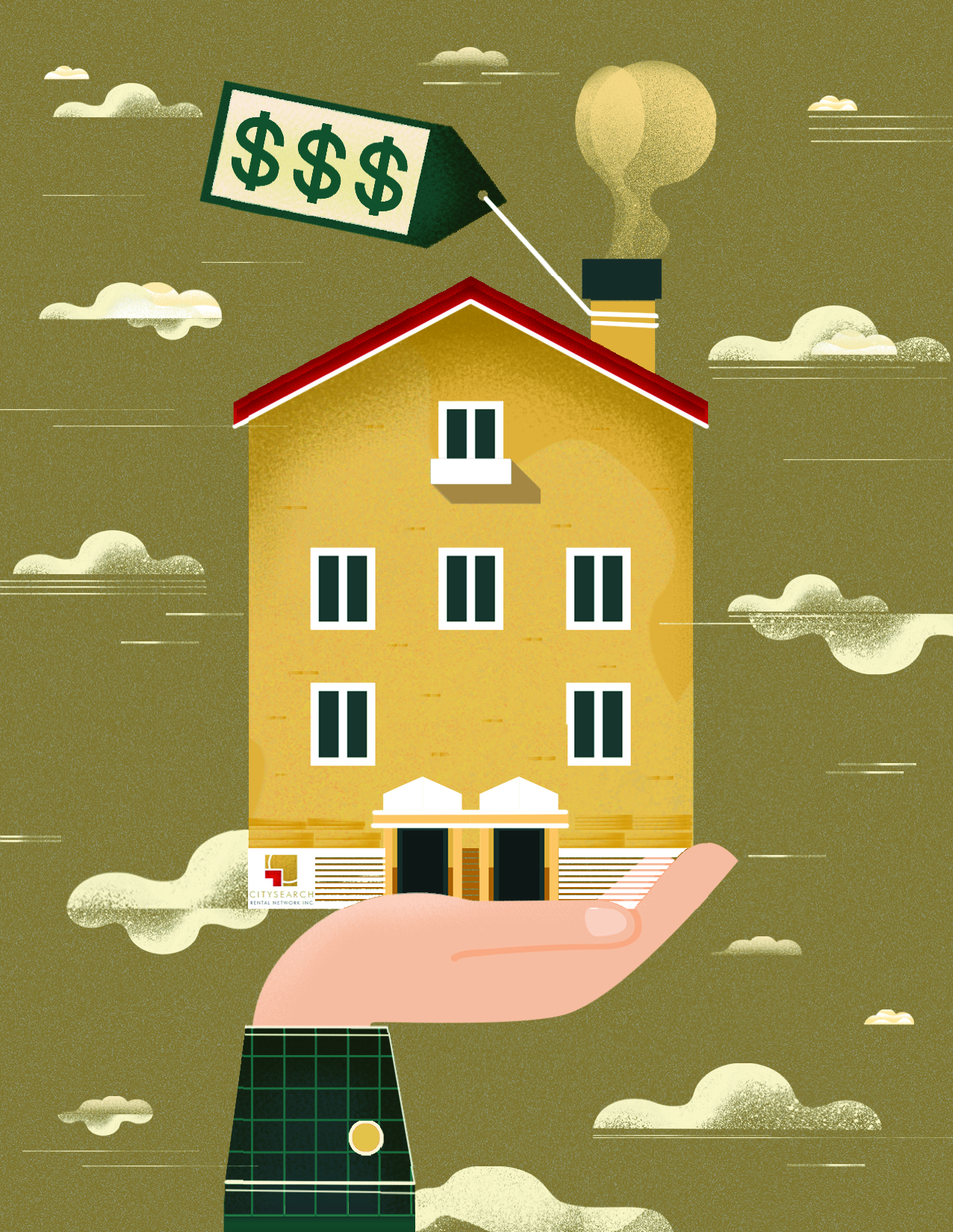 FAST FORWARDING...
The Citysearch Team, to date, has facilitated more than 5000 tenancies since its inception. Citysearch leases and manages one and two -bedroom condominiums to large executive single family detached homes and everything in-between, both furnished and unfurnished.
The Team's slogan is to deliver Dream Results™ for its clients. We believe in delivering more than what is expected and the unexpected. Giving back is a significant priority for the Citysearch Team in terms of involvement with charities and organizations; we donate our time and provide financial support to a few selected organizations we feel are important.
The Citysearch Team finds nothing more rewarding than finding the perfect home for a relocating employee. The combination of being a relocation and property management services company is a winning one for our relocating employees and property owners; each benefit from the combined bench strength of an organization that has first access to the best properties. This quantum leap in professional service capabilities and product deliveries are the hallmarks of working with Citysearch.
In addition to the technical expertise, the Citysearch Team works closely together as a team. They are a whirlwind of energy and when they put their minds to something, they do not rest until the job is done. Clients have said "if you could bottle the Citysearch Team's energy, you could power the city of Calgary for week!" And why wouldn't they have so much energy…? They love what they do. Helping clients make informed decisions get them excited.
Citysearch's First Client… 'Iggy'
"We are all so proud of Jarome, a gentleman and extraordinary player. On behalf of the Flames ownership and the organization, we congratulate Jarome on an amazing career," Calgary Sport and Entertainment Corporation vice-chairman and CEO, Ken King. Jerome Iginla started his professional hockey career in Calgary as a Calgary Flames player and Iginla finished his career with 1,300 points, including 625 goals and 675 assists in 1,554 games. He also won two Olympic gold medals, and was a member of Team Canada when it won the 2004 World Cup of Hockey. Jerome's No. 12 jersey was recently retired in Calgary as a tribute to the Calgary Flames and his loyal raving fans.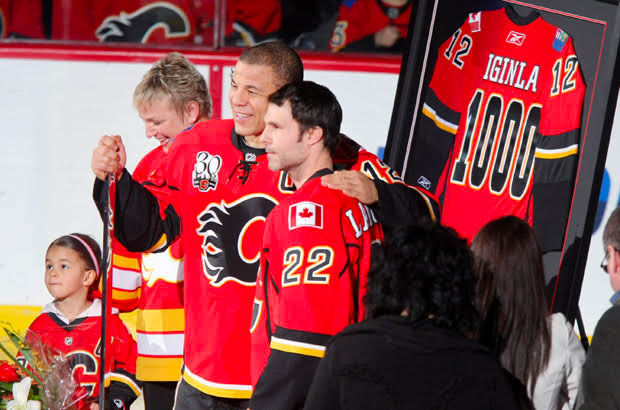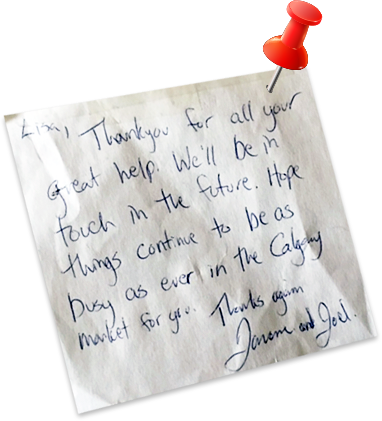 Many years ago… when NHL hockey player Jerome Iginla and his player colleague, Joel Bouchard, of the Calgary Flames needed to secure a wonderful place to live here in Calgary… Citysearch was there to help find the perfect property! It was an absolute pleasure to work wth Jerome; his professionalism, oustanding character and friendly persona made it a pleasure… and for me personally, it was a nice welcome to the relocation and property management business, being our first client. When I reflect back, we started Citysearch as a home office in my home here in Calgary and made best which the situation at the time. We even signed the lease agreement and all the other paperwork around my living room coffee table. I thank Jerome for his kindness and thoughtfulness in dealing with us, especially at that time, being a 'new' company. He put his faith and trust in us when we had minimal history and no references… and then went beyond our expectations by referring many of his colleagues to Citysearch to help them as well.
Jerome, I thank you for your kind note and for supporting Citysearch and taking a chance on us!
Lisa Hamielec, P.Eng. – Broker – Citysearch Rental Network Inc.
PS: Today, we have had the absolute pleasure of working with many Calgary Flames players and employees residing at Citysearch managed properties.
Thank you!

WHY CHOOSE CITYSEARCH
As opposed to the traditional portfolio-based organization, Citysearch has a team of experienced professionals with specific core competencies in the key areas of the operation of a rental property.
Discover The Difference

GET DREAM RESULTS ™
We are focused of serving our clients and our team, and giving back to causes we believe in. We strive for competency, transparency and professionalism. We love what we do and love helping clients make informed decisions.
Meet The Team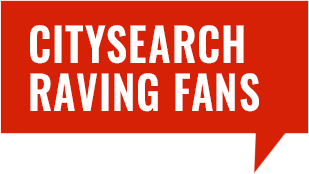 ORGANIZED & PROFESSIONAL.
"Citysearch managed our property for 4 years when we were relocated overseas. They were organized and professional in every way and we were confident that our home was in good hands. When we returned to Calgary, we were in need of short term furnished accommodation. Once again, Lisa and her team came through for us and quickly found a suitable temporary home. I would highly recommend this company!"
– Debbie & Steve Kelly, Property Owner
PROMPT & PROFESSIONAL.
"Lisa and her team at Citysearch are prompt, professional and sensitive to all parties' best interests. Citysearch made renting a property a great experience during the lengthy property search process and also when dealing with maintenance issues."
– Meg Nicholson, Resident
WELL CONNECTED.
"We have been landlords with Citysearch since 2005, renting two condos and one house during this time. Lisa is extremely well connected in Calgary and even during this slow time she has been able to find great tenants for our condo…. Lisa and her team have always kept us informed and dealt with the problems quickly and efficiently. Thanks Lisa and Citysearch!"
– Anne Nieto, Long-Term Multiple Property Owner