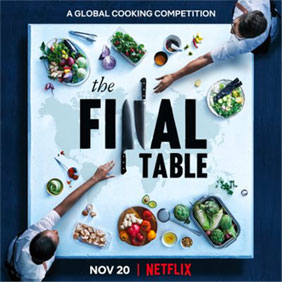 Shokunin

2016 – 4 St SW, Calgary, AB / (403) 229-3444 shokuninyyc.ca

VOTED ONE OF CANADA'S TOP 50 RESTAURANTS – Shokinun was born of the idea to provide exceptional food and cocktails in a room that is all inclusive. Crafted cocktails give way to charred yakitori and small plates shared among friends with a bottle of sake. Seasonal and local ingredients are combined with traditional Japanese techniques and flavor profiles to create a truly contemporary dining experience. Chef Darren MacLean is passionate about food culture, sustainability and building community. His attention to detail and superior craftsmanship is what makes him a top chef in Canada. MacLean's Japanese style brasserie, Shokunin is listed as one of Canada's top 50 restaurants, now two years in a row, and has gained international acclaim as a culinary staple within the country. Maclean seeks to bridge culture through traditional and modern technique achieving this through the curation and delivery of local produce to the plate. A strong player in the global food scene and featured in Netflix's The Final Table, Chef Darren Maclean continues to showcase Canada to its global audience.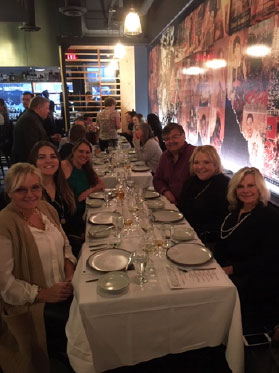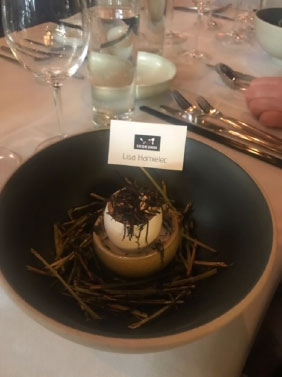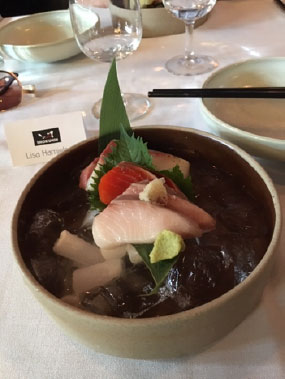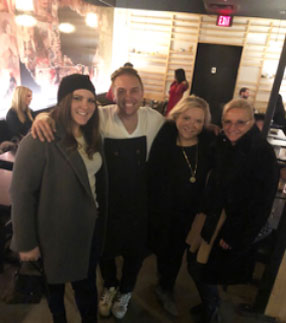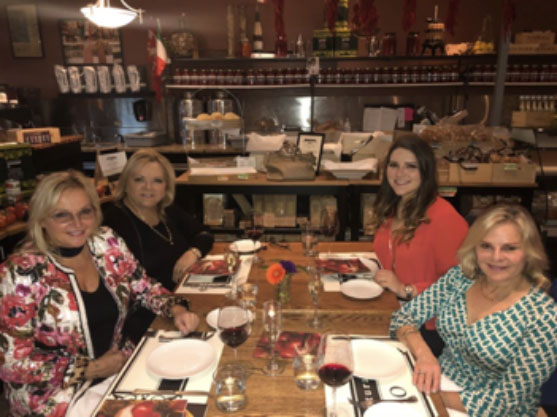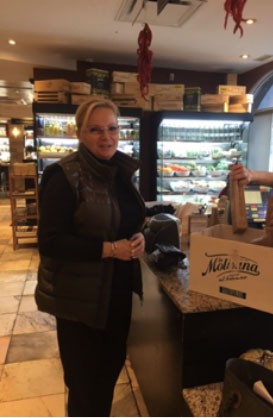 Mercato Restaurant and Market

2224 – 4 St SW, Calgary, AB / (403) 263-5535 www.mercatogourmet.com

The sit-down experience at Mercato is unlike any other sit-down experience you may or may not have had. And that goes whether you're at the surrounding Italian style counter, or your own personal table. Everything you order here is made fresh, using ingredients from its market. The open kitchen atmosphere is loud and vibrant. Thing is, when you dine at Mercato, interaction with its chefs and other customers is as common as the bread and oil you'll find at your table.
Checkmate Artisanal Winery

www.checkmatewinery.com

Behind closed doors, a daring initiative took place over the past four years. The goal: To make new world Chardonnay and Merlot with old world elegance in North America.

GREAT WINE STARTS IN THE VINEYARDS. Five different vineyard sites, five different locations, each an expression of their soil and mesoclimate. At CheckMate, everything is tended to by hand: all the canopy management, leaf-pulling and cluster-thinning is done manually to ensure precision and gentleness. AUSTRALIAN-BORN LAWYER TURNED INTELLECTUAL WINEMAKER, PHILIP MCGAHAN, left Williams Selyem in the Russian River Valley, Sonoma, to take up the challenge at CheckMate Artisanal Winery. At CheckMate, everything is tended to by hand: all the canopy management, leaf-pulling and cluster-thinning is done manually to ensure precision and gentleness.

Phil set out to make sophisticated Chardonnays and Merlots by meticulously focusing on family-owned and farmed estate vineyards, relentlessly studying and researching rows within them to define micro-blocks. These sites, natural yeasts and artisanal winemaking resulted in a collection of remarkable Chardonnays and outstanding Merlots. He let nature take its course, with no fining or filtration to allow for the full potential of flavour expression.

Checkmate wines are some of the best Canadian wines we have enjoyed. We have enjoyed several client events at Checkmate in their tasting room and wine making facility located in Oliver, BC. Winemaker, Philip McGahan and his wife Daina, have been exceptional hosts.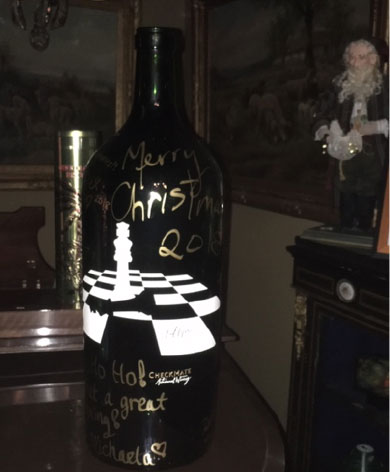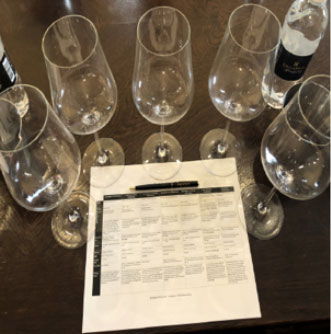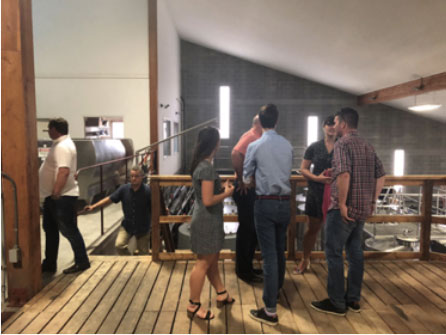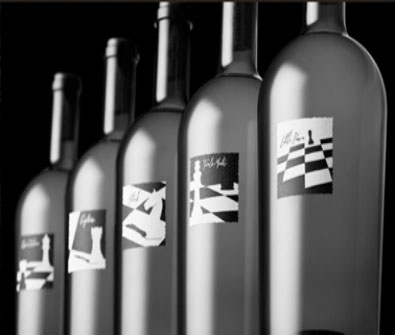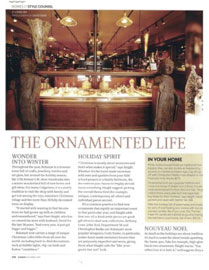 Rubaiyat

722 – 17 Ave SW, Calgary, AB / (403) 228-7192 www.rubaiyatcalgary.com

Rubaiyat is a destination for artful objects that illustrate refined craftsmanship at its best. Jewelry, art glass, home decor, indoor furnishings and outdoor teak furniture, large pots, garden statuary, pewter and apothecary products are available at this two-level store on 17th Avenue SW. They represent over 500 artists and designers, and many local, working in a variety of mediums. Rubaiyat has been serving Calgary clients since 1973 offering an exceptional selection of unique treasures for your home and for gifts for any event. We are very fortunate to have a destination such as Rubaiyat in our city.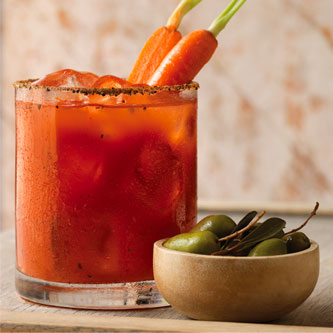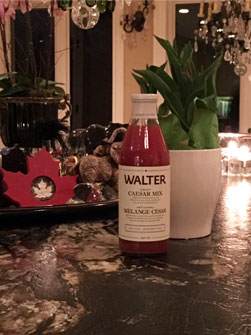 THE CEASAR...

clearly Canadian…crafted in Calgary

The Caesar was invented in 1969 by restaurant manager, Walter Chell, of the Calgary Inn, today the Westin Hotel, in Calgary, AB. He created the cocktail after being tasked to create a signature drink for the new Italian restaurant located at the Calgary Inn. The Caesar is truly Canada's cocktail traditionally made with vodka, clamato juice, grated horseradish, Worcestershire and hot sauce, and spices served with ice in a large, celery salt rimmed glass, typically garnished with a stalk of celery and wedge of lime.

The mix for a Caesar has been classically reinvented under the brand 'Walter Craft Caesar Mix' and can be purchased at a number of retail outlets and online at www.waltercaesar.com.

Just add vodka!
FOO Asian Street Food

2015 – 4 St SW www.foofood.ca

Drawing on influences from throughout Asia, FOO is a tribute to the Asian street food culture. FOO combines a "hawker stall" feel with a modern, edgy and laid-back atmosphere.

FOO came together as the combined vision of owners Sterling Grice and Patrick Lynch. Both Lynch and Grice spent time living and working in Asia. Throughout their travels they gained firsthand knowledge of the Asian food experience. It was the street stall food culture that left the most profound impression on them. A long-time friend of Grice, Mark Carrillo also worked and traveled extensively throughout Asia. Carrillo's love of Asian street food – combined with a passion for fresh quality ingredients – created the perfect opportunity to bring FOO to Calgary diners.

"The butter chicken is absolutely delicious… and so are the soups. Fast, convenient and absolutely delicious." – Eugene Pausescu