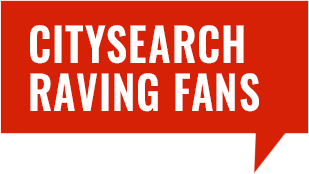 I enlisted Citysearch about five years ago to find a tenant for a vacant executive residential property. On three occasions over that time Citysearch has found an excellent tenant for the property and managed to keep the property occupied during almost the entire period during a soft rental market. On move-in and move-out, Citysearch was very diligent in documenting the condition of the property and represented our interests well when called upon. Overall the services provided have been excellent"
– Mr. Grenon, Long-Term Property Owner
Citysearch has been managing our property for years now. We continue to be very pleased with their level of professionalism. Our property has been very well maintained and is always fully leased"
– Angela Boehm, Long-Term Property Owner
I have been using Citysearch for many years for a couple of downtown rental properties and they have been exceptional to worth with. I have not experienced any problems to date, they get back to us right away with any issues they encounter with our tenants & have always been professional to communicate with. Would recommend."
– Brett Wilson, Long-Term Multiple Property Owner
We use Citysearch Rental Network for all our rental needs. Literally forget, sometimes, that we actually have any rentals. They take care of all our needs and those of our tenants."
– Shirley Turnbull, Property Owner
At the economic downturn in Calgary, I was faced with the selling of my property at significant loss. Lisa and team have managed it since, minimizing my losses, and eventually leading to a stable and productive asset in my portfolio. I'd recommend contacting their team with any citywide questions, leasing or selling."
– Tim Edward, Property Owner
Citysearch manages multiple rental properties for us and does a fantastic job. They offer great value and professional service with exceptional communication."
– Rob Ohlson, Long-Term Multiple Property Owner
Donna and I have used Citysearch for years. We lease out a downtown Calgary condo and Citysearch has done an incredible job finding people to live in our condo. We highly recommend them."
– Kelly Hrudey, Long-Term Property Owner
Great firm. They seem to be THE authority in luxury rentals in Calgary. Responsive, knowledgeable on the market, friendly, and willing to help however they can. Thanks Lisa and Janice!"
– Jack Hoyt, Concierge Auctions (Luxury Worldwide Properties)
This is to provide you with a recommendation for all the work, professionalism, and expertise you brought forward during the time when we were leasing a Citysearch property… for our President and CEO. Keep up the good work."
– R. Guerrero, Saipem

Previous

Next
View More Reviews
"I have had a great relationship with Citysearch over many years. They have always been professional, accommodating and quick to resolve any and all issues that have arisen. Much thanks to Lisa, Eugene, and all the staff at Citysearch. A+"
– Cory Bartlett, Long-term Tenant
"We interacted with Citysearch for 7 years as tenants in the Le Germain Residences in Calgary. The staff were always pleasant, professional, courteous and accommodating. Citysearch is client focused and an expert in the rental market in Calgary… If you are looking for a high quality, worry free rental experience, I highly recommend renting through Citysearch"
– Michelle Gagnon, Long-term Tenant
"Anyone that I have recommended to use Citysearch has been thrilled with their experience and service"
– Dominic Caracciolo
"I've been dealing with Citysearch since 2014 and have nothing but high praise to offer… John and I became accidental landlord's during the recession in 2014. Being from Toronto, I renovated a property with the intention to sell it. Not knowing anything about Calgary… They have managed to lease our condo out for 3 years with no issues for a very competitive market value. Good job to all the staff especially Lisa, David and Janice. We highly recommend them to any investor trying to rent their properties!"
– Jeanette and John Longo, Property Owner
"I have used Citysearch for about 5 or 6 years and have found them very professional. A very good team very ready to please and accommodate."
– Heather Waddell, Property Owner
"We had great experience with the Citysearch Team… very professional, customer service and reactive towards any situation we may face. Thank you!"
– Thierry Pregliasco, Tenant
"Citysearch managed our property for 4 years when we were relocated overseas. They were organized and professional in every way and we were confident that our home was in good hands. When we returned to Calgary, we were in need of short term furnished accommodation. Once again, Lisa and her team came through for us and quickly found a suitable temporary home. I would highly recommend this company!"
– Debbie & Steve Kelly, Property Owner
"I want to take this opportunity to let you know how pleased Cindy and I have been with you and your staff at Citysearch during our 18 months in Calgary. You and your staff went above and beyond in securing a house for us… Thank you for stepping up and doing that for us! We were also impressed with your willingness to work with us on our lease renewal as our departure date from Calgary was so fluid. If my job with ExxonMobil ever brings us back to Calgary, I will certainly contact you right away in order to have you assist us with our housing search. You are the best in the business. I was very impressed with your customer service from beginning to end of our lease. I would highly recommend Citysearch to my network of colleagues and friends for their housing needs."
– Marshall Sykes, ExxonMobil Engineer
"Many thanks for your assistance with our temporary housing needs during our relocation from Seattle to Calgary. I was particularly impressed that through your network you were able to find us a suitable home in a timely manner that wasn't even on the rental market! Over the course of our 21-month rental, we found Citysearch to be responsive to our requests, quick to react to maintenance issues and always professional to deal with. Lisa, it was a pleasure doing business with you and your team and I would have no hesitation recommending Cityearch to anyone needing housing or relocating to Calgary. "
– Gregg Saretsky, President & CEO, Westjet (former)
"Citysearch has successfully leased properties for us for more than ten years. They attract high quality tenants and provide prompt, reliable, property management services"
– Laurie Brown, Long-term Multi-Property Owner
"We are renting from Citysearch for 4 years. Awesome services and great support"
– Stefan Gaeta, Long-term Corporate Relocation Tenant
"On a corporate relocation, I leased from Citysearch for a period of 2.5 years. We found their back-office service responsive to our apartment maintenance issues as well as the extension of our lease…. at the end of the lease term of the apartment, the inspection and deposit return were professional and timely with no issues. In summary, professional, by the book and recommended."
– Bill (WH) Schoellhorn, Corporate Relocation Client
"Citysearch has managed my rental property in Calgary for the past 15 years. They take care of the leasing, interview of tenants, collection of rents, repairs and the purchase of appliances when required. They exhibit great attention to details and always seek my approval before they proceed with any project that requires money. Their professionalism has given me peace of mind. This is extremely important to me because I live in Toronto. Without their expert assistance, it would have been impossible for me to keep this rental property for so many years. I recommend Citysearch highly."
– Irene Cheng, Property Owner
"I have used Citysearch to rent out three of my properties off and on since 2004. Throughout that time, Citysearch has always provided professional, courteous, knowledgeable and timely service. When the economy is booming and even when the economy is not doing so well, Citysearch has always been an invaluable resource in finding quality renters at above market rents. Citysearch understands the Calgary market very well. I would highly recommend Citysearch as a first choice for any owner looking to rent out their property."
– Byron Henry, Long-Term Multiple Property Owner
"We have been landlords with Citysearch since 2005, renting two condos and one house during this time. Lisa is extremely well connected in Calgary and even during this slow time she has been able to find great tenants for our condo…. Lisa and her team have always kept us informed and dealt with the problems quickly and efficiently. Thanks Lisa and Citysearch!"
– Anne Nieto, Long-Term Multiple Property Owner
"Lisa and her team at Citysearch are prompt, professional and sensitive to all parties' best interests. Citysearch made renting a property a great experience during the lengthy property search process and also when dealing with maintenance issues."
– Meg Nicholson, Resident
"My wife and I have enjoyed our stay in Calgary at the Le Germain Residences…. We had a good relationship with your management company (Citysearch) team members. Thanks again to your team for helping through some of the small issues over these past two plus years."
– Bill Schoellhorn, Equinor Canada Ltd.
"I'd like to thank you and your team for the work and support you have provided with my condo search and rental. Your team provided me with great options and quick work in finding me a new condo and getting moved in last year. If in the future I am in the need to find another rental property, I will definitely be contacting Citysearch for assistance. Thank you again for the help and good experience."
– Terry Matthews, Sr. Production Superintendent, XTO Energy
"Citysearch are very well organized and professional. Alexandra is taking care of our property and she is doing a great job. She actively engages with us in all matters related to our property and even available to take calls at odd hours."
– Aamer Ahmed, Corporate Nonresident Relocation Owner
"Citysearch provided me with exceptional service during my property search. I was extremely impressed at how well they were able to meet our needs and found the staff to be very knowledgeable and caring. The lease process was quick and we were able to move from a viewing to signing the lease in under one week. I strongly recommend using Citysearch"
– Reid Bowman, Relocation Tenant
"I have been using Citysearch for a longtime…15 years doing business. All issues that occur get dealt with in an urgency fashion. Keep up the great work."
– Carey Bracko, Long-Term Multi-Property Owner
"I have used Citysearch for going on 13 years and have referred them to associates who also wanted to keep and rent out their Calgary homes while working abroad. They have liaised with the tenants, helped organize all sorts of work on my house in my absence, including a new deck, furnace, bathroom renovations, and most importantly, the property has been continuously leased since I engaged Citysearch."
– Jock Graham, Long-Term Property Owner
"We have used Citysearch for over 10 years and recommend them to our friends and family. Never disappointed. Amazing team, very responsive. Love working with them."
– Nizar Huddani, Long-Term Multi Property Owner
"Great team at Citysearch delivering an awesome service. Well Done!"
– Mark Rendle, Long-Term Property Owner
"Many thanks for your assistance when I first arrived in Canada to secure a lovely rental and again for helping to renew my lease at the same home for another two years. We have been very happy in our home in Calgary and feel it has contributed to our overall satisfaction with the assignment here in Canada. Your customer service has been outstanding, and we sincerely appreciated your help in ensuring both the owner and tenant were mutually satisfied with the arrangements during the lease and again at re-negotiation. Your company (Citysearch) offers a wide range of properties and the service I have received shows a strong attention to detail and desire to satisfy your customers. I would highly recommend Citysearch to my colleagues both in and outside of Shell for any rental needs they may have."
- Tanya Hooper, VP Human Resources Heavy Oil, Shell Canada
"I wanted to take a few minutes to express my appreciation to you, and the entire Citysearch team, for all your support during my recent stay in Calgary. As I am sure you know, corporate relocations can be very stressful and rarely go according to plan, but having your team go the extra mile to help get my partner and I settle into our extraordinary property downtown, and also supporting all of our needs throughout… our tenancy without a single issue, made this part of the process painless – I wish you had an office in Houston!. I'd be happy to act as a reference in the future for Citysearch and will definitely be giving you a call when we return to Calgary after our next assignment overseas!
– Tyler Williams, Venture Principle, Shell Technology Ventures
"Thank you very much for you and your team for the professional service and support during our five year stay in Canada. I think it is quite an achievement to have such good rental properties available in the tight rental market in Calgary. I have no hesitation in recommending Citysearch to my colleagues inside and outside of Shell for their housing needs in Calgary."
– Johnan van Dorp, Shell Canada
"Lisa was extremely helpful. We got our leased resigned. She kept us informed of developments at every step. And their price is very reasonable. I highly recommend them."
– Pamela Goebel, Property Owner
"I highly recommend Citysearch for property management. I have used them for the past 4 years and couldn't be happier. I just recently had a flood and couldn't believe how they handled it for me. They handled everything from the building manager to my insurance company. Two thumbs up."
– Domenic Tudda, Property Owner
"We have had a very professional and positive experience with Citysearch for several years as a rental home owner. Lisa and her group have been a pleasure to deal with and are a very efficient and practical intermediary between owner and renter. Our rental home has had a continuous income stream through Citysearch pairing the home with quality renters. I would highly recommend teaming up with Citysearch as a renter or a home owner renting their home. Thank you, Lisa and team!"
– Ian Atkinson, Long-Term Property Owner
"We have used the services of Citysearch for almost 15 years now on several properties. We have referred family and friends as a result of our positive experience. The folks at Citysearch have become almost an extended family over the years."
– Lika Patel, Long-Term Property Owner
"Citysearch is the only property manager I've used, so I don't have relative comparison. What I can say is that issues have been dealt with both promptly and creatively, and in the times between issues, accounting and communication have been clear and straightforward. They do an excellent job of keeping the unit filled, and create a stress-free relationship with the landlord."
– Erik Bakke, Property Owner
"My experience with Citysearch has been excellent; they have been an absolute pleasure to deal with. They were attentive and efficient during the search and acquisition process, and have been impressively responsive to my enquiries and needs as a tenant. I can extend a very sincere recommendation for Citysearch."
– Justin Woolsey, Tenant & Corporate Relocation Client
".. sincere thanks for the tremendous support that you offered us during our search for rental housing in Calgary. Although the situation was desperate (1 week after the 2013 flood), you continued to look for solutions for our housing needs. Your vast Calgary network made the ultimate difference in getting us into the lovely house are renting."
– Richard Pawulski, Director, Air Liquide
"I would like to thank you and your team for helping me with my recent search for a rental property. I am very pleased with the house and appreciate the time you and your team took to find the property that met all of my requirements. Your customer service has also been outstanding since the move. Your timely response to questions regarding the property and maintenance matters has been particularly impressive. Lisa, it was a pleasure doing business with you and your team and I would have no hesitation recommending Citysearch to my colleagues for any rental needs they may have"
– Christopher R. Synek, President & Chief Executive Officer, Tervita Corporation
"I would like to thank you and your team for helping me with my recent relocation from Houston, TX to Calgary. I am very pleased with the condo I leased, and I give you significant credit for understanding my needs and finding a property to meet them. I would also like to express my appreciation for the continued support I have received after moving into my condo. I would not hesitate recommending Citysearch to my colleagues or anyone needing housing support associated with a relocation to Calgary."
– Rich M. Kruger, Chairman, President & CEO – Imperial Oil Limited
MORE RAVING FANS
Our clients come back time after time. We stand behind our slogan "we get you dream results™" which is our team's philosophy and motivation to commit to providing exceptional client care & communication… We wish to make every client a Raving Fan. We are proud to say that the majority of our business comes from repeat clients and referrals. Citysearch rents the property faster and for more delivering Dream Results™.
We look forward to working with you.