CitySearchCalgary - Tuesday, September 17, 2019
Harrison Gallelli
Harrison Gallelli has two decades of real estate experience in Canada and the United States, and was Business Development Manager – Real Estate for Calgary Economic Development. He currently works as a business and community development consultant, specializing in economic development and real estate services.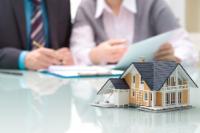 Thousands of new inner-city units effecting Calgary's rental market future
All Albertans have felt the effects of the provincial recession, underway since 2014 – with no exceptions given to local real estate markets. With continued corporate downsizing announcements, and retail closures, many find it an interesting sight to see the sea of cranes pushing full-steam ahead on so many large-scale, residential construction projects in inner-city Calgary. How is this going to affect the city's landlords and tenants as thousands of new units come online in the coming years?
The largest shift in trends the Calgary market has seen, is the increased investment by large corporations and real estate trusts in purpose-built rental towers, that were certainly not the commonplace during better economic times and the city's condominium sales boom. The current construction shows long-term confidence in the local market, and will be providing a substantial adjustment for the rental market – with developments ranging from targeted middle-market studios offering no parking with buildings like Cidex's 66-unit, transit oriented development, Hat 8th Avenue at the Kirby C-Train Station, to more premium oriented buildings such as Allied and Westbank's 341-unit Telus Sky tower, set to offer both furnished and unfurnished suites.
Both multi-family residential landlords and tenants will be seeing a selection of brand new availability and options never experienced before in our city during a soft market cycle. Ensuring individually owned rental units in aging complexes stay competitive in this changing marketplace will require understanding and the implementation of new strategies by their owners and professional property managers to ensure these options remain attractive and competitive as these empty towers open their doors to tenants.